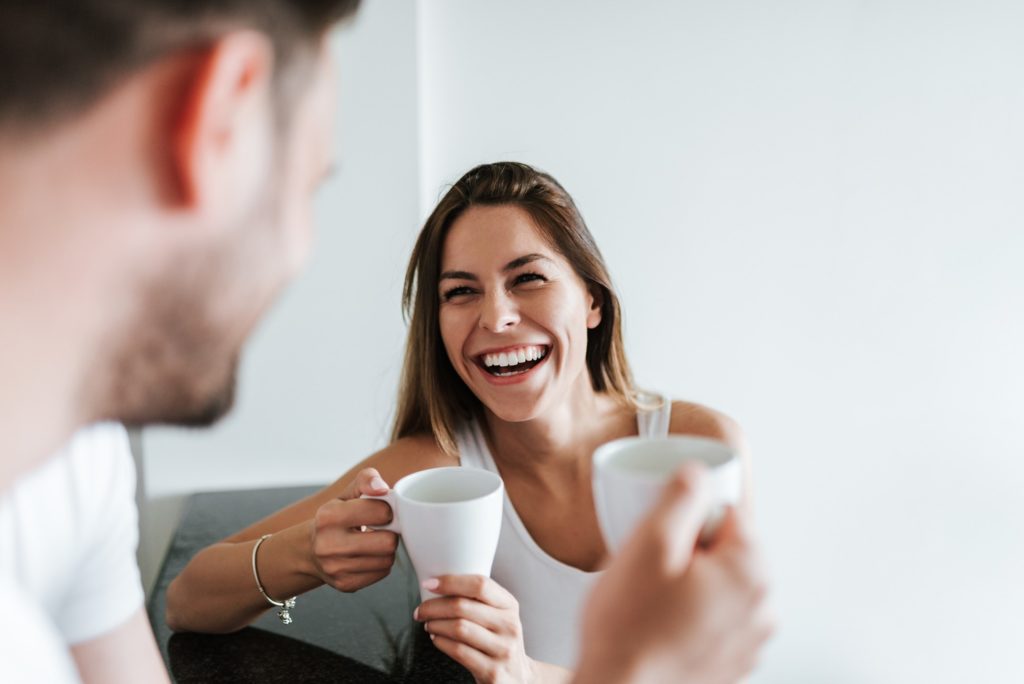 Do you love starting your day with a delicious cup of coffee? Do you enjoy swinging by a coffee shop to work? Do you reach for a cold brew when you hit the 2 pm slump? Good news: Invisalign won't get in the way of you enjoying a cup of joe throughout the day. There are, of course, a few things you should keep in mind to avoid accidentally falling off-track with your original treatment plan. You can learn more by simply reading on!
5 Helpful Tips for Enjoying Coffee During Your Invisalign Treatment
Whether you enjoy making your coffee at home or prefer to go to a local shop, here are a few tips for enjoying this delicious beverage during your Invisalign treatment:
Take out your trays and store them in their case.
Drink your coffee quickly to minimize the amount of time your aligners are out.
Cut back on cream and sugar to reduce your chances of developing cavities.
Sip water simultaneously to rinse your teeth as you indulge.
Gently brush your teeth and your trays after you're done.
Why You Should Never Drink Coffee with Your Trays in
At the beginning of your treatment, you may be vigilant about following all of your dentist's instructions. After a few weeks or months, you might find yourself beginning to bend the rules a bit. If you are tempted to sip on coffee while your trays are in, try to remind yourself of the reasons why you shouldn't. To begin, coffee is an acidic beverage that can quickly stain your aligners, causing your teeth to look yellow and dull. In addition, exposing your trays to hot coffee can warp their shape, which can negatively impact your treatment. Plus, of course, keeping your aligners in will increase your risk of tooth decay, especially if you don't brush your teeth or your aligners after you're done. For these reasons, it's crucial that you remove your trays before drinking coffee.
6 Additional Invisalign Dos and Don'ts
Now that you know the dos and don'ts of drinking coffee with Invisalign, here are a few other best practices to keep in mind:
DO remove your trays before eating or drinking anything (other than water)
DON'T rinse your aligners with hot water
DO clean your trays after each meal with a soft-bristled toothbrush
DON'T neglect to floss your teeth
DO wear your aligners for 22 hours a day
DON'T skip any of your follow-up visits with your dentist
Since you can drink coffee during your Invisalign treatment, you can indulge without too much worry. Just make sure to remove your trays and keep the 22-hour-a-day wear time in mind to avoid accidentally falling off-track with your treatment plan in the process.
About the Practice
With an Invisalign-certified dentist on our team at Atrium Family Dental, you can have peace of mind knowing your smile is in the best of hands. In addition to utilizing the latest dental technology, we also offer patient-friendly hours (including weekends!), which makes achieving the smile of your dreams even more convenient. If you want to learn more about life with Invisalign or you'd like to schedule a consultation, don't hesitate to visit our website or call (815) 462-9990.