Dentures – New Lenox
Replace Missing Teeth Reliably & Affordably
Losing your natural teeth results in a ton of problems. Of course you don't look good – there's nothing like missing teeth to cause you to look old before your time. Added to that, you could have trouble chewing – depending on the number of teeth you've lost, you might find chewing practically impossible. That brings us to another problem – you're not enjoying steak, corn on the cob, apples, taffy, or any of the other foods that make life worth living…unless you have a blender.
Most people seem to find that the blow to their self-esteem is the worst consequence of missing teeth. They don't smile much, they avoid moving their mouths when they talk, and sometimes they avoid talking at all out of fear that they'll forget and display a gap-toothed smile.
Why Choose Us for Dentures?
Regain Your Biting Strength & Self-Confidence
Implant-Retained Dentures Available
3 Dedicated & Highly Experienced Dentists In-Office
Modern Dental Solutions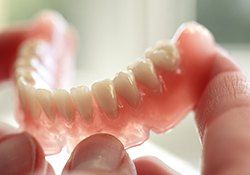 With advancements in dentistry over the past number of decades, no one should have to live with an unsatisfactory smile, and no one should have to run a steak through a blender. There are a number of solutions. Dental implants are always the best alternative. If medical conditions preclude implants (they hardly ever do), partial or full dentures are the second-best solution.
How Dentures Work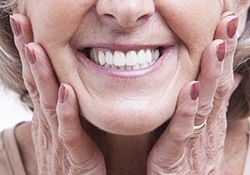 You probably know that dentures are just artificial teeth that replace the teeth that you're missing. They fit over your jawbone's ridge, and when they're fitted properly, they'll work nearly as well as real teeth.
Sometimes, dentures are hard to wear in the beginning. This is perfectly normal – your gums are shrinking, and you're not going to adapt to them overnight. That's why your dentist will usually provide you with a temporary set of dentures that will help you to get over the transition period. They'll look good, and even though they may not feel exactly right, you'll be able to get used to the feel of dentures in your mouth.
Your permanent dentures will fit and feel much better. You may need a couple of visits at Atrium Family Dental to make sure that your dentures fit properly, but once they are fitted, you'll find that they'll perform nearly as well as natural teeth. You'll be able to smile again and throw away your blender!
Types of Dentures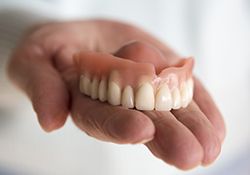 Up till now, we've talked about ordinary dentures. Other types of dentures can be created to work in conjunction with other options. As an example, if you're thinking about implants, implant-retained dentures can be an option. These are a great alternative to bridgework for people who are only missing a few teeth. They're fitted on your remaining teeth and anchored by means of implants. The benefit to this type of denture is that it feels much more secure and natural.
Don't discount a bridge or partial denture either. The benefit to this type of denture is that it's not all that expensive and it will fill in the gaps where your teeth are missing. It's a good solution if your teeth are failing and you're anticipating that you'll need full dentures or implants.
The Procedure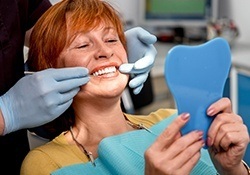 When you come to see us to have dentures created, we'll take a mold of your teeth and send it off to the lab that will build your dentures. Then, once they're made, we'll fit them and re-line them to compensate for the shrinking in your gums. A good denture will always fit properly and work nearly as well as your natural teeth.
Am I a Candidate for Dentures?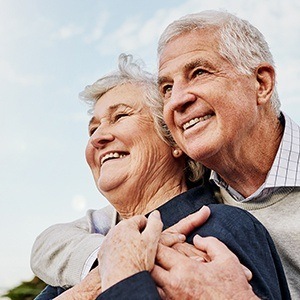 Not having all of your teeth is no picnic, and it is no wonder that you are starting to look at your restorative dentistry options in New Lenox. The best type of treatment or procedure varies based on each patient's needs, but those who are missing a substantial amount of their teeth or even all of their teeth might find it advantageous to consider dentures. However, you need to make sure that you are a good candidate for dentures and that they are the right option for you.
What Makes Someone a Good Candidate for Dentures?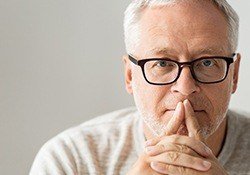 Are you missing some of your teeth? The number of teeth you are missing could be an indicator of whether you would be a candidate for dentures. First, realize that you do not need to have lost all of your teeth to get dentures. While there are complete denture sets available, there are also partials. These are for people who have lost just some of their teeth.
If you have only lost one or two teeth, your New Lenox restorative dentists might instead want to look for other options. A dental implant or two might be a better option in some cases.
You might not think you are a candidate for dentures if you aren't a senior citizen. It is important to realize that they are not merely for seniors who have lost their teeth. Dentures are for anyone who has lost their teeth. Whether it happened because of an accident or because of decay, dentures might be right for any patient in need of reconstruction.
Understanding the Cost of Dentures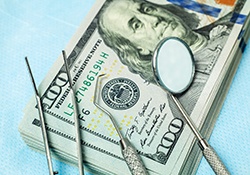 Dentures have been used for generations to treat significant tooth loss. Although you know they are a convenient and effective solution, it's normal to be concerned about the cost of dentures in New Lenox, but there isn't any reason to worry. We'll provide you with a personalized estimate and help you find the options you need to restore your smile without draining your wallet.
Factors that Affect the Cost of Dentures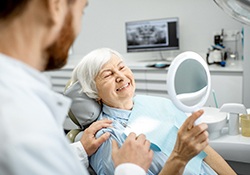 There isn't a set fee for dentures in New Lenox because every patient's needs are unique. Several factors will influence the amount you'll pay, such as if you need any prep-work, like tooth extractions or periodontal therapy. The materials used to create your base and replacement teeth will also affect the cost. Although there are budget materials, they won't have the same longevity or durability. It's best to consider quality over the price tag when choosing materials for your denture. The type of denture you choose will also affect the price, such as if you need a partial or an implant-supported option.
Are Implant Dentures More Expensive?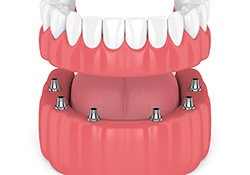 It's true you'll pay more for implant dentures than the traditional treatment, but they are the most cost-effective. Not only will you enjoy a nearly perfect replica of your real teeth but also a treatment that can last for decades with the right aftercare. You won't need to worry about paying for new ones to save money down the road. Without having to get a replacement every 5 to 7 years, your implant dentures can potentially pay for themselves over time.
Does Dental Insurance Cover Dentures?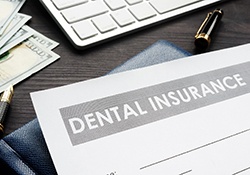 Your dental insurance won't cover the entire cost of dentures, but you can use your policy to offset the amount you need to pay. Every policy differs, but most plans offer 20% to 80% coverage for dentures after reaching your yearly deductible. Your denture dentist in New Lenox will maximize your dental insurance to lower the amount you pay out-of-pocket.
Other Options for Making Dentures Affordable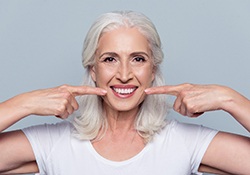 If there's any remaining balance after using your dental insurance, or you don't have coverage, we have several solutions to make your new smile affordable.
Traditional Payment: Our office accepts all forms of traditional payments, including cash, check, and more major credit cards.
Smile Saver Club: Our Smile Saver Club provides discounted rates for common services. By paying a low annual fee, you can enjoy reduced fees for many treatments, like dentures.
Financing: Our office works with third-party financing. You will be given the funds you need after your credit's approval. You'll repay the amount using a plan that accommodates your budget.
We believe everyone deserves to have a beautiful smile. We will work with you to replace your missing teeth without costing you an arm and leg. Contact our office today to schedule your consultation for an estimate.
Frequently Asked Questions About Dentures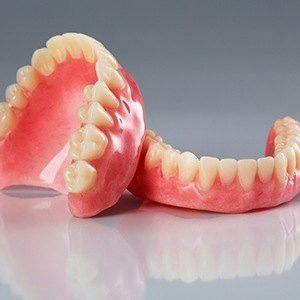 Rebuilding a mouthful of teeth with dentures can be an intimidating process – thankfully, our team at Atrium Family Dental is always here to address your questions and concerns. Please take a look at some of the most common FAQs we receive below to learn more. If you can't find the information you want, you can contact us directly here in New Lenox, IL for further insight about this reliable reconstructive service.
Are There Different Types of Dentures?
Yes. You can get dentures that will replace all of your teeth or just some of them. The ones that replace all of your teeth are "complete" dentures. Dentures that replace only some of your teeth are "partial" dentures.
Do Dentures Slip?
This is one of the most common questions we receive, and its origin goes way back. You probably heard horror stories from your grandparents about embarrassing moments caused by slipping dentures. The fact is, though, that today's dentures fit very well. The chances of experiencing any slipping and sliding is slim to none.
Are Dentures Expensive?
It pretty much depends on what you expect. Dentures are not generally expensive, but the more you want, the more you will pay. If you want a set of dentures that looks good and works well, chances are you won't be all that much out of pocket. However, if you want a set of dentures that look exactly like your natural teeth, you might end up paying a bit more.
Are Dentures Hard to Care For?
Not in the least! In fact, if you make sure not to drop them and you clean them regularly, you can expect your dentures to last you for a very long time.
Can I Use Toothpaste on My Dentures?
It's not a good idea. Toothpaste is generally meant to be used on natural teeth and could harm your dentures. You should use a cleanser that is specially formulated for your dentures.
The Final Word
Well, that's about it. If you have any other questions about dentures, you can feel free to get in touch with Atrium Family Dental in New Lenox, IL. Dentures do not have to be scary, so be sure to call us with your questions.