Teeth Whitening – New Lenox
Get Rid of Stains & Smile Brighter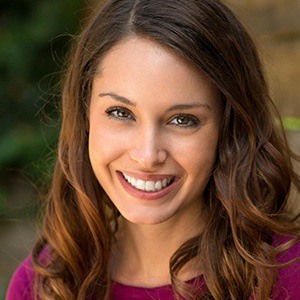 You don't judge people by appearances, do you? Of course not. But think about this – when you meet someone, what's the first thing you notice? It's probably their smile. It's what encourages you to approach them, talk with them, and maybe even build a friendship. You're not so shallow that you wouldn't approach someone with yellowed teeth, but you might be surprised at how many people are put off by a discolored smile. A white, bright smile is simply more inviting. So why don't you give yourself an advantage – make your smile more inviting with teeth whitening treatments.
Why Choose Us for Teeth Whitening?
Boost & Ultradent Opalescence Brands For Proven Results
100% Personalized Smile Makeover Plans
Highly Experienced & Passionate Dentists
Teeth Whitening Products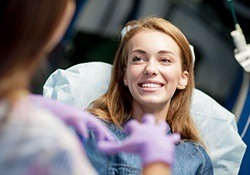 You've seen television ads for all manner of whitening products. You see these products in pharmacies, supermarkets, and even dollar stores. Some of them are pretty good – even the dollar store ones. Others, not so much. Some can actually damage your tooth enamel. You don't want to take chances with your teeth. If you want to whiten your teeth effectively and safely, it's better to consult a dentist. Your dentist has access to whitening treatments that are far better than the over-the-counter methods, and we will never recommend anything harmful.
Boost Teeth Whitening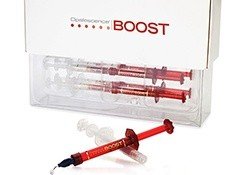 If you have a big event coming up fast, like a wedding or a graduation ceremony, speed is most likely your top priority when pursuing professional teeth whitening. Thankfully, Boost Opalescence can create gorgeous improvements here in our office after just one hour! The treatment process is simple – we'll apply the high-strength bleaching gel with a gentle, brushed tip and then let the patient sit back. This unique, chemically activated formula doesn't require any uncomfortable heat or intimidating lasers, and the results will be gorgeously dramatic.
Ultradent Opalescence
Would you prefer to whiten your smile at a more gradual, flexible pace? Our Ultradent Opalescence kits are easy to use in the comfort of the patient's own home and whenever they have free time available, whether that's early in the morning while getting ready for work or late at night after the kids have gone to bed. You'll be provided with disposable oral trays and professional whitening gel that need to be used for at least 15 minutes each day. After a few weeks of diligent use, wearers should see noticeable improvements.
Why You Need Teeth Whitening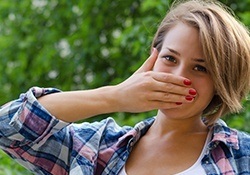 People can be hard on their teeth. We're not here to judge – we know that you enjoy your cola, tea, coffee, and red wine. We enjoy them too! Smoking is also bad for your teeth and your health, so please don't smoke. The problem with various highly enjoyable beverages is that they can stain your teeth, and you won't be able to clean them with conventional toothpastes – not even the whitening kind. Professional cleanings can be helpful, but whitening treatments deliver amazing results.