Porcelain Veneers FAQs – New Lenox, IL
Answering Your Questions about Porcelain Veneers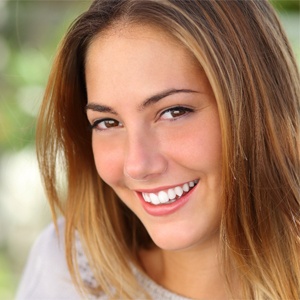 Before starting any treatment, you want to be sure that it's right for you, especially because getting porcelain veneers entails a permanent change to your tooth structure. At Atrium Family Dental, we completely understand and agree! Here are the answers to some questions that patients have asked us in the past about porcelain veneers. We hope they help you determine whether you'd like to pursue this effective, long-lasting treatment.
What the most likely reason that my porcelain veneer would need to be replaced?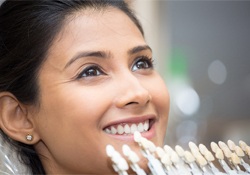 Porcelain is very durable and can certainly withstand the normal wear and tear you put it through, lasting between 5 and 10 years. Most of the time, porcelain veneers are replaced because gum recession has exposed the roots of the teeth, so new veneers are created to cover them up. The better you take care of your teeth and your veneers, the longer they will last and continue to look amazing.
How do I care for my veneers?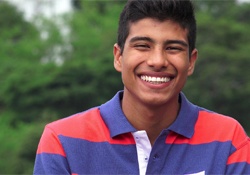 With any dental work, you have to maintain it to ensure its longevity. Porcelain veneers require very similar upkeep as your natural teeth. You need to brush twice and floss once every day and come to our office for dental checkups and cleanings twice every year. When you play sports, wear a mouthguard to protect your teeth, and consider wearing a nightguard, especially if you grind your teeth while you sleep. You could also avoid eating hard foods, such as almonds, or cracking shells with your veneers. In addition, you should refrain from bad oral habits, including nail biting, chewing on ice, chewing on pens, or using your teeth to open packaging or bottles, and the like to prevent unnecessary stress on your veneers.
How do you get the porcelain veneers to match my teeth?
We can select a specific shade for your porcelain veneers to blend in seamlessly with the current color of your teeth. On the other hand, if you would like to have whitening treatment for your other teeth, we can pick a whiter shade for the veneer, so your new, updated smile is both brilliant and flawlessly beautiful.
Does getting porcelain veneers hurt?
In order to make space for the porcelain veneer, we have to remove a small portion of enamel from the front surfaces of your teeth. We typically administer a local anesthetic beforehand, so you shouldn't feel any discomfort. If you're getting porcelain veneers for all of your teeth, they could feel sore after the anesthetic has worn off, but this can be managed with over-the-counter pain medication.
What should I do if one of my porcelain veneers comes off?
Although it's rare, veneers can come off. Try to save the veneer and call our office right away. Do not try to use at-home glues or adhesives to reattach it. Until you get the veneer put back on, your tooth could feel sensitive to hot and cold sensations, but you should feel back to normal after we bond the veneer on again.
If you have any additional questions, please contact our New Lenox office. Our specialists would be happy to address any concerns and get you on the path toward your dream smile!