Meet Our Dental Team Near Mokena, IL
The People That Make Your Oral Care Enjoyable
If there is one thing that the dentists and team members at Atrium Family Dental love doing, it's making sure that your specific oral health needs are met first and foremost. Whether you're in our comfortable waiting room getting ready to be called or you're in the dental chair waiting to see one of our dentists, our team is always prepared to answer your questions and provide support however they can. If you'd like to learn more about our team members, feel free to give their brief, yet detailed bios a read before your next appointment near Mokena, IL!
Dr. Sherif Albert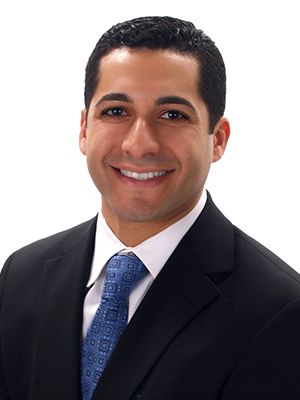 Originally from Dayton, OH, Dr. Albert earned his dental degree from the Ohio State University College of Dentistry. He currently resides in Chicago with his wife Dr. Miranda Albert, who is a local pediatric dentist. He's always held a lot of pride in his work and does everything possible to stay on top of advancements in the dental field. He does this through continuing education, which works to keep his skills sharp. Since opening his practice, he's also been named one of America's Top Dentists by The Consumers' Research Council of America in both 2009 and 2010.
Dr. Christine Snow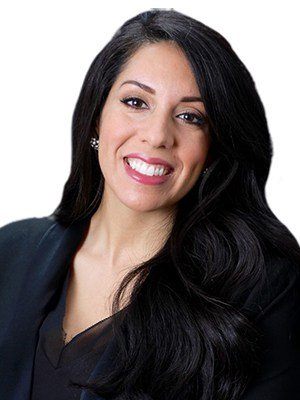 After attending the University of Kentucky College of Dentistry for her dental degree, Dr. Snow went on to complete an Advanced Education in General Dentistry residency at the University Hospital in the Chicago area. While her husband worked on his medical residency, she began her dental career in Cincinnati. She has spent most of her life in Ohio but is happy to be living in Chicago so she can be close to loved ones. As a proud member of the Chicago Dental Society, ADA, and Illinois State Dental Society, she's able to regularly continue her education through numerous training courses.
Dr. Alyssa Stylski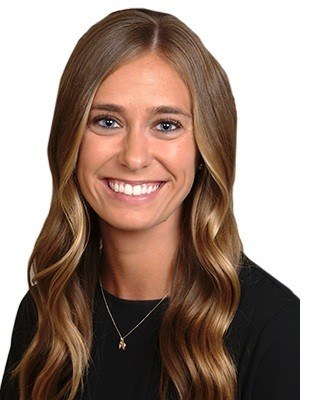 While originally from Elk Grove Village, Dr. Stylski attended the University of Illinois at Chicago College of Dentistry to earn her dental degree. After completing an Advanced Education in General Dentistry residency in Long Beach, CA at the VA Medical Center, she returned to Chicago to be with her loved ones. As a dentist at the practice, she is incredibly passionate about providing all her patients high-quality care and a variety of specialty services, including periodontics, dental implant placement and restoration, oral surgery and endodontics. Through advanced training courses, she's able to expand her education even further.
Jessica – Front Desk Coordinator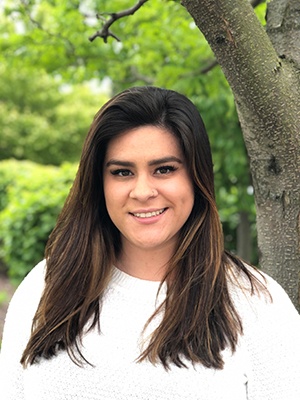 Jessica is originally from Hometown, IL and is one of the newest team members at Atrium Family Dental. She looks forward to speaking with different people every day and we couldn't be happier to have her as part of our team!
Not only does Jessica have many interests in dentistry, but she's also licensed as a cosmetologist. In her spare time, you'll find her doing her hair through natural methods. When she's not at the office, she's with her fiancé, her friends, and her large family! She also enjoys practicing Tae Kwon Do, where she holds the title of Deputy Black Belt.
Lauren - Dental Assistant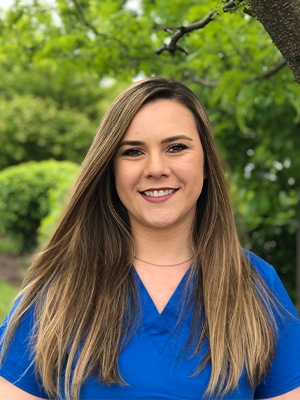 Before joining Atrium Family Dental, Lauren worked as a technician in a dental laboratory. There, she made crowns before eventually deciding to become a dental assistant! Today, one of her favorite things to do is meet and help patients at the practice. When she's not working at the office, she's taking care of her two dogs and horse at home. She's always been passionate about animals and doing all sorts of things outdoors.
We look forward to seeing you at our practice soon and encourage patients to stop by the office and meet our dentists and team members! If you'd like to schedule an appointment, you can do so when you visit or over the phone.