Learn About Our Dental Office Near Mokena
Partnering Patients with Friendly Dental Professionals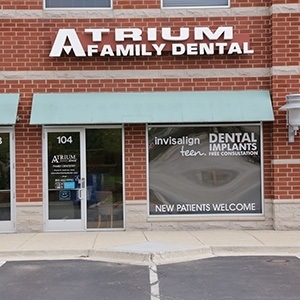 Atrium Family Dental enjoys working directly with patients of all different ages and helping them achieve a healthier and happier smile that lasts for many years. When it's time to visit the dental office, the last feeling you should have is unpleasantness or discomfort. To Dr. Sherif Albert, Dr. Alyssa Stylski, and Dr. Christine Snow, you'll quickly learn that your comfort and satisfaction are by far their top priorities. They always take the time to understand your reasons for visiting, and that makes it even easier to establish a relationship based on trust. Looking to rebuild your smile following a traumatic experience? Need to complete a simple checkup? With our team's advanced skills and genuine kindness, you'll be sure to leave with a totally different perspective of dentistry.
Got a question for our team? Want to set up your very first appointment? You can find our dental office near Mokena, IL, so feel free to call us today and learn more about the many benefits we have to offer!
Replace Missing Teeth with Dental Implants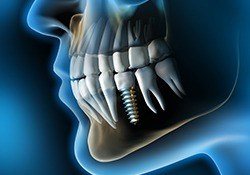 When you're missing teeth, your oral and overall health aren't the only things that suffer. Your day-to-day habits and overall quality of life take a toll as well. With dental implants from our doctors, we can get you started on a treatment plan using state-of-the-art tooth replacement right here at our office near Mokena. While many traditional tooth replacement services only address the crown portion of your smile, dental implants replicate every portion to provide unmatched stability and esthetics. They can last not just for decades, but even the rest of your life when properly taken care of!
Modern Dental Technology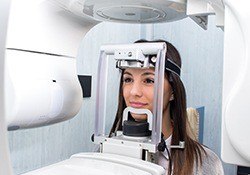 The dentists and team members at Atrium Family Dental understand that dentistry is a constantly changing field. That's why we always make sure to stay on the cutting edge however possible, ensuring the patient receives the best dental care. Not only is our office near Mokena filled with modern tools and devices, but doing so makes sure you receive the best treatment outcome. For example, our intraoral cameras and cone beam scanner improve our diagnostic capabilities tenfold.
Certified to Provide Invisalign Treatment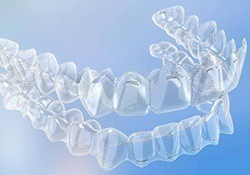 When you want to achieve a straighter smile, it just may feel impossible when you're already an adult. Unfortunately, older patients who are image-conscious or want to remain professional in appearance will find metal braces to be the last treatment they consider. The good news is our office near Mokena provides Invisalign, a treatment that opts for clear, plastic aligners that are both removable and incredibly transparent. Over time, they gently shift your teeth and allow you to enjoy a high level of self-confidence as you undergo the treatment process.
The Services You Need Under One Roof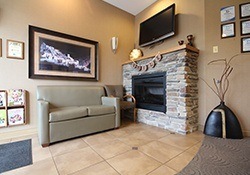 If you've been told you have to travel to a separate dental office just to have your treatments completed and you're tired of doing so, we hear you. At our office near Mokena, our doctors provide a long list of comprehensive dental services, so you can avoid having to travel all over town as much as possible. This includes specialty services you likely won't find at other practices. For example, Dr. Albert's extensive knowledge and skillset surrounding restorative and cosmetic dentistry makes it possible to complete highly personalized treatments designed to revitalize teeth from top to bottom, all in one office.
Kind and Caring Dental Team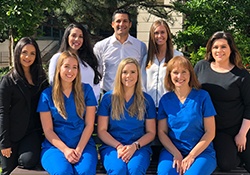 We work hard to create an office near Mokena that's easy to feel at ease in every time you visit us for an appointment. Our talented team members here at Atrium Family Dental, including our coordinators, assistants, and hygienists do a fantastic job, not only at their respective positions, but at making you feel warm and welcome as soon as you arrive. Feel free to ask them any questions you have or simply have a casual conversation. They're sure to make you feel relaxed and have you leaving the office with a big smile across your face.
Office Hours That Patients Love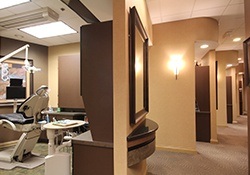 It's no surprise that our schedules are largely packed these days. When you're juggling work, school, and family time, there's seems to be little room for essential dental treatments like exams and cleanings. Atrium Family Dental strives for flexibility as it's exactly what we'd like to see from a dental office we visit on a regular basis. Instead of forcing patients to deal with an inconvenient schedule, we make our office near Mokena available as late as 7:00 p.m. on Mondays and Thursdays as well as early as 7:30 a.m. on Wednesdays.