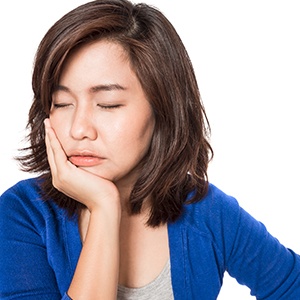 We often take our teeth for granted because they work so well for our day in and day out. However, we must also consider what to do when a major trauma related event strikes the mouth region of our body. Teeth can be lost and extreme damage was done to the jaw and the gums if an emergency dentist is not sought right away. This is why it is so important to understand what needs to be done during a dental emergency. Keep reading to learn more.

Severe Toothaches
A toothache is not any fun. It is also the first sign that something might be seriously wrong with your teeth, so the symptoms should not be ignored. You will want to wash out and rinse your entire mouth with warm water as soon as possible. You can then take some dental floss to remove any food that might be lodged in-between your teeth and gums. After that, look at your mouth itself. If it has become swollen, you will want to apply a cold compress directly on the outside of your jaw or cheek. You should place an aspirin or painkiller near the gums or any tooth that is hurting because it can harm the tissue of the gums itself. After you have done this, get in to see a dentist as soon as possible.
A Tooth That Is Chipped or Broken
Broken or chipped teeth are serious issues that need to be taken care of immediately before the problem becomes exacerbated. If this happens to you, you will want to work to immediately salvage any of the pieces that you can. Dentists can often work wonders, so let them try. If bleeding is taking place, you can apply some gauze to the region for roughly 10 minutes. That should stop the bleeding. Take a cold pack and apply it to the outside of the mouth nearest to where the trauma occurred. This will help to alleviate some of the swelling and pain while you try to get to your dentist.
A Tooth That Is Knocked Out
There are times in life when a tooth can become dislodged for one reason or another. If this happens, you will want to retrieve the tooth and take hold of it by the crown. This is the part of the tooth that you would see if you smiled in the mirror. Then, rinse off the root of the tooth with some water to get rid of any dirt or blood. When you do this, make sure that you do not scrub on the root as this may remove any fragments of tissues that remain. You also want to ensure that it is facing the proper direction. If you can place the tooth back in its original socket, do so, However, make sure that you do not force it in any way. If you are unable to do this, place it in some milk and then get to see your dentist right away. If you are able to get to your dentist in New Lenox within an hour of the tooth being knocked out, the chances are better that it can be saved and reinserted.
Teeth That Become Partially Dislodged or Extruded
A dental emergency can also come about when a tooth is only partially dislodged. Not only will you be in a lot of pain, the tooth itself will be in danger of falling out completely until you do so. In the meantime, you will want to alleviate the pain and swelling by applying a cold pack to the outside of the region of the mouth where the tooth has been impacted. You can also take some over the counter pain medication, such as Tylenol, to help you until you can get to your dentist in New Lenox. It is important to have this taken care of right in order to prevent further complications down the road.
Crowns That Are Lost
Another type of dental emergency occurs when a crown falls off. If you know this has happened, make sure that you salvage the crown and take it with you to the dentist right away. If it is not possible to get to the dentist immediately, you can work to minimize the pain affecting the tooth by using a cotton ball to swab a bit of clove oil over the affected area. You can generally buy clove oil at your local drug store. It is also in the spice aisle at most supermarkets.
If you are able to do so, try slipping the crown back over the area of the tooth where it is supposed to go. Before you do that, work to coat the entire inner surface of that area with an over the counter dental cement. You can also use some denture adhesive or toothpaste to do the job, but do not use super glue. After this, you need to get to the dentist as quickly as possible.
These are just a few of the situations that can result in the need for an emergency dentist. It is helpful to know what to do ahead of time because that can help your dentist in New Lenox save your teeth and rectify most situations more quickly. Take this information to heart and remember it the next time you have a serious need.
Having a Dental Emergency? Contact Us Today
Contact our emergency dentist at Atrium Family Dental the next time you or someone in your family is in need. Preserve your oral health by calling 815-462-9990 right away or visiting our contact page to fill out our online contact form.