How Dental Implants Work – New Lenox, IL
Helping You Achieve a More Permanent Smile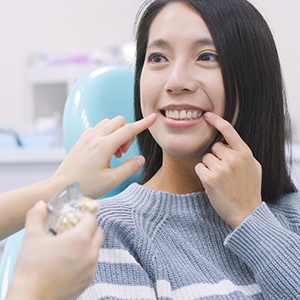 Before confirming that you want to move forward with dental implant placement, our team at Atrium Family Dental wants you to understand how dental implants work in New Lenox. Each phase of the treatment process is vitally important to ensure you achieve the desired results you're looking for, which is why we've compiled necessary information that will give you better insight into how the process works and what you can expect. Should you have any additional questions, we encourage you to bring them with you to your consultation. Contact us today to set up an appointment!
Initial Dental Implant Consultation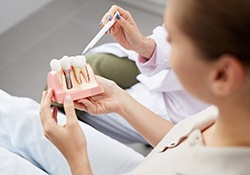 The first stage of the dental implant process includes a consultation with one of our dental experts. After reviewing your oral and overall health, they will assess your jawbone density to determine if it is strong enough to serve as a solid foundation for your implants. If so, we will take impressions of your oral cavity, which will be sent to lab technicians who will customize your dental restorations. Whether you need a dental crown, implant bridge, or implant-retained denture, they will make sure it matches the size, shape, and color of your other natural teeth.
Dental Implant Surgery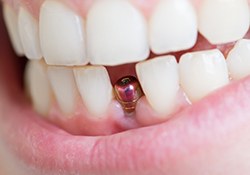 The actual placement of your dental implants will occur in-house, as one of our dentists will surgically place each individual post into your jawbone. Before the placement, you will receive anesthesia to eliminate any possible pain or discomfort while ensuring you are comfortable throughout the procedure.
The number of incisions in your gums will be determined by the number of implants you need to be placed. Once they are properly positioned, the surgical sites will be closed, and you will return home to recover for the next 3-6 months.
Dental Implant Osseointegration & Abutment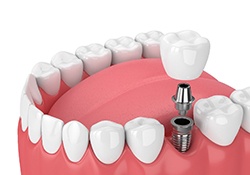 As you spent time recovering at home, the process of osseointegration will occur. This is when the implants must fuse with the jawbone and the surrounding tissues. Once this step is complete, you will return for a scheduled appointment to have your abutments put into place. These are the metal appliances that connect your implants to your restoration.
Placement of Dental Implant Restorations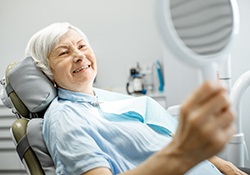 The final stage of the dental implant process in New Lenox is to have your customized restoration put into place. Once our office receives the finalized prosthetic, our team will look it over to make sure it meets the desired specifications. If so, we will secure it into place, giving you the results you've been waiting to see – a full, complete smile.