Meet Our Dental Team Near Frankfort, IL
Providing You With Only the Best in Dental Care
If you want high-quality customer service from a dentist near Frankfort, IL, look no further than Atrium Family Dental. From the moment you walk through our doors, our team of qualified professionals will be here to greet you and ensure you are comfortable and at ease during your visit. It is our job to not only take care of all your dental needs but also answer any questions or concerns you might have about your oral health or upcoming treatments or procedures. This is why we employ only the best to provide outstanding patient care during every appointment. Whether you are a prospective or recurring patient, we encourage you to spend a few moments getting to know us a little bit better.
Dr. Sherif Albert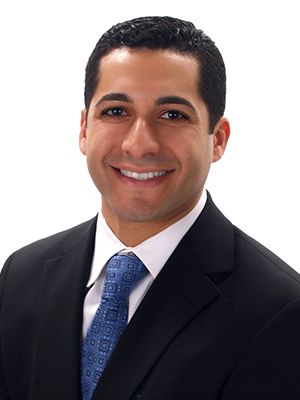 As a dentist near Frankfort, IL, Dr. Sherif Albert attended the University of Cincinnati where he earned a Bachelor of Science in Biology before enrolling at The Ohio State University College of Dentistry and achieving his Doctor of Dental Surgery degree.
Dr. Albert has a passion for dentistry, and it is evident by his commitment to staying abreast of the latest developments in the dental field. Completing various continuing education courses, his knowledge, experience, and expertise led him to be selected as one of America's Top Dentists by The Consumers' Research Council of America in 2009 and 2010.
Dr. Christine Snow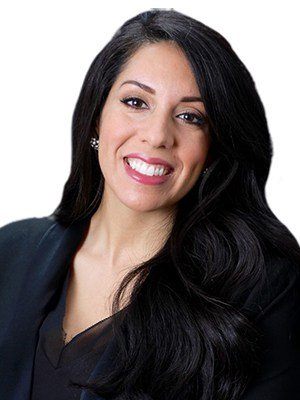 Dr. Christine Snow possesses a doctoral degree from the University of Kentucky College of Dentistry. Taking her knowledge, she completed an Advanced Education in General Dentistry residency at the University Hospital in Chicago. But it wasn't near the Frankfort, IL that she chose to begin her dentistry career. Instead, she chose to stay in Cincinnati and start her dental journey.
After some time, she made the move to Chicago and continues to serve as an active member of various dental societies and associations, expanding he skillset in order to provide a better experience for her patients.
Dr. Alyssa Stylski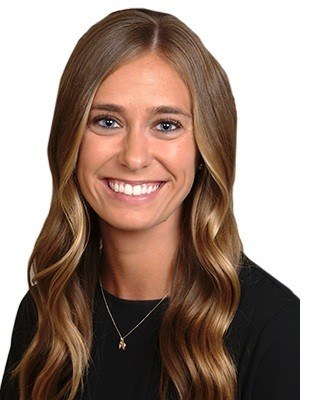 Dr. Alyssa Stylski is well-versed in various areas of dentistry. After earning her Doctor of Dental Medicine degree at the University of Illinois at Chicago College of Dentistry, she pursued an Advanced Education in General Dentistry residency at the VA Medical Center in Long Beach, California. During her residency, she completed advanced training in periodontics, dental implant placement and restoration, oral surgery, and endodontics.
Joining Atrium Family Dental, she continues to find ways to stay up to date on the latest advancements and technological breakthroughs in the field of dentistry, believing the more she learns, the great opportunity for improving patient smiles.
Karoline, Patient Coordinator & Dental Assistant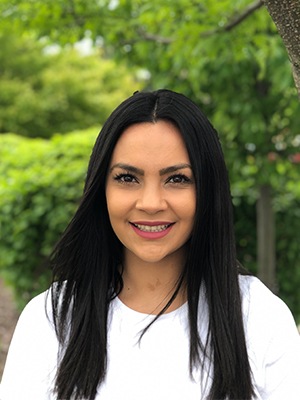 With a bachelor's degree in psychology from Indiana University, Karoline has always expressed an interest in the dental field. Although originally from Santa Clara, California, she spent much of her early life in the Midwest. As our patient coordinator and dental assistant, she enjoys taking care of her patients and offering them a stress-free experience.
Outside of work, you will find her spending time with her nephew as well as baking and playing tennis.
Stephanie, Dental Hygienist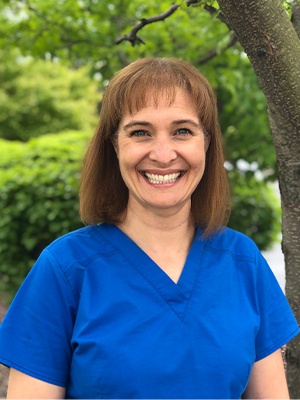 As our registered dental hygienist, Stephanie attended West Liberty University for her dental studies. She has been employed in the field of dentistry since 1998 and is passionate about helping everyone who stops in at Atrium Family Dental. Apart from her daily duties at our office, she also volunteers though a local ministry and has traveled to impoverished countries to provide dental care for individuals in need.
Outside of the office, Stephanie is seen spending time with her husband Ray and her three children Emily, Benjamin, and Sarah.
If you are looking for a dental office near Franklin, IL that offers the customer service you want and the dental care you need, we invite you to stop by Atrium Family Dental. We will be happy to provide you with a tour of our office as well as introduce you to the many talented individuals on our team. When you're ready, we'll be happy to schedule your appointment and answer any questions you might have. We look forward to seeing you soon!