Dental Services Near Frankfort, IL
Comprehensive Care to Meet Your Needs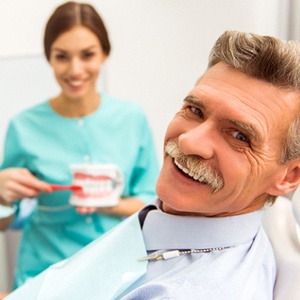 At Atrium Family Dental, your dentist near Frankfort, IL, is here to ensure you receive the quality care you need and deserve. Offering a wide array of comprehensive services to meet your individual needs, our team is equipped to handle all types of problems as well as answer any of your questions or concerns. From preventive care to cosmetic and restorative dentistry to dental implants and emergency assistance, let us help you achieve a healthier, more beautiful smile.
Dental Checkups and Cleanings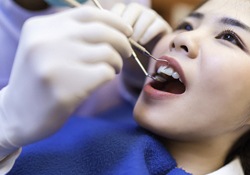 Preventive care is the most effective way to keep your mouth decay and disease-free. With regular dental checkups and cleanings, we can ensure there are no problems developing, and if they are, we will provide a personalized treatment plan to address these issues promptly. In addition to a traditional exam, our dental hygienists will provide a thorough cleaning to remove harmful plaque and tartar and have your mouth feeling healthy and refreshed when you leave.
Cosmetic Dentistry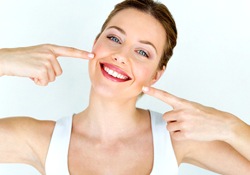 If you want your smile to look its best, we provide the best cosmetic dentistry services near Frankfort. From porcelain veneers and teeth whitening to dental bonding and metal-free restorations, no smile is too far gone. Using the best materials and high-quality tools and technology, we will ensure your results are nothing less than transformative, allowing you to look and feel more confident in your overall appearance.
Invisalign
Invisalign clear aligners are a great alternative to traditional metal braces. Using clear, plastic trays, these aligners work to gently move your teeth in a way that produces a more properly aligned smile. The best part about Invisalign is that you can receive subtle treatment without compromising your daily appearance. Whether you're a working professional or stay-at-home parent, you can enjoy the discreetness and effectiveness provided by Invisalign while going on with your day-to-day life.
Dental Implants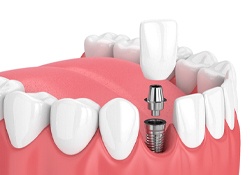 Missing teeth can wreak havoc on your oral and overall health, especially if left untreated for too long. To prevent your oral health from worsening, dental implants are a superior method of tooth replacement that offers greater stability, permanence, and functionality. Surgically implanted into your jawbone, these small, yet, sturdy restorations make it possible to restore your tooth's structure from the root up, improving your oral health and providing you with a longer-lasting, natural-looking smile.
Emergency Dentistry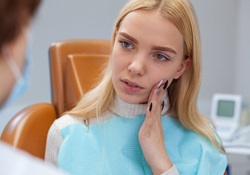 When a dental emergency occurs, we know you want immediate assistance, which is why we are pleased to provide same-day appointments. Whether you have a chipped or broken tooth, knocked-out tooth, serious infection, or soft tissue lacerations, your dentist near Frankfort, IL, will be here to provide you with immediate care even before you step into our office. Our qualified staff will assist you over the phone on how to handle your situation while working to get you in to see one of our highly-trained dental professionals.