Benefits of Invisalign Clear Braces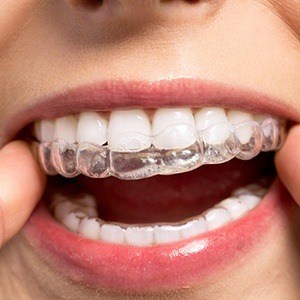 Nobody likes to have a mouthful of crooked and misaligned teeth. It can make it more difficult to keep the teeth clean and it can lead to other dental problems. In addition, it can cause people to be self-conscious whenever they open their mouth to speak or to smile. Fortunately, there are methods of dealing with this problem. Of course, many people immediately think of traditional braces, but there could be a better option. Check out the benefits of Invisalign below:
Clear Braces Are Harder to Detect
Some people avoid getting braces because they don't want to have a mouth filled with highly visible metal. This is especially true with teens. One of the big benefits of Invisalign is that they are far less noticeable. This is true when it comes to pictures as well. These clear braces could be a good choice, and this is just the start of their benefits.
They Are Comfortable and Removable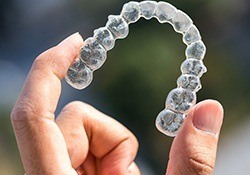 Patients tend to find that the Invisalign braces are comfortable in comparison to traditional braces. They are still moving your teeth into place, but they don't run the risk of damaging teeth like metal braces. Another one of the benefits of Invisalign is that you can remove them when needed. If you are eating, for example, simply remove the clear aligners. You will still need to wear them between 20 and 22 hours per day.
They Work Quickly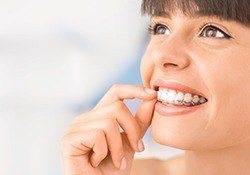 While it might take four to five years for braces to work properly, the Invisalign system can work much faster. In fact, it can often work in about a year and a half.