Advanced Dental Implant Procedures – New Lenox, IL
Enhance Your Jawbone for Dental Implants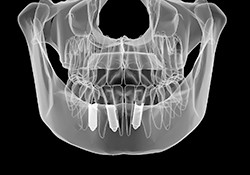 Dental implant procedures in New Lenox are common because they provide a permanent solution to treat tooth loss. A dental implant is unlike any other treatment because they replicate the entire tooth structure, including the root. This requires a titanium post to be surgically placed into your jaw. It can last for decades with the right aftercare. Unfortunately, if you've lived with missing teeth for several years or you have had advanced gum disease, you might have lost dentistry in your jawbone, making you an unsuitable candidate for dental implants. Thankfully, advanced dental implant procedures can give your new smile the foundation it needs to thrive.
Bone Grafting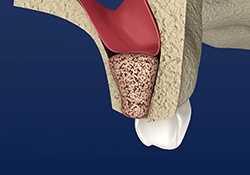 A titanium post is surgically placed into your jawbone to serve as a new root. This stimulates your jaw, allowing your bone to fuse to the post through a process called osseointegration. After you've healed, the post can last for a lifetime with the right care.
If you've lost bone in your jaw, the healing process won't be successful. Ultimately, it will lead to dental implant failure if the problem isn't corrected. Bone grafting and dental implants often go hand-in-hand to resolve the issue.
You'll need a minor surgical procedure to open your gum tissue to access your jaw. Bone is taken from another site or a donor and grafted to the area that is weak. Over the next several weeks, the graft integrates with your jaw to enhance its strength. After you've healed, your jaw will be strong enough to support your dental implant.
Sinus Lift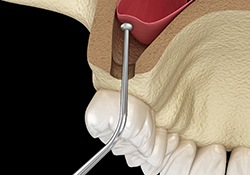 Also known as a sinus augmentation, the surgical procedure increases the height of your bone by the maxillary sinuses located on either side of your nose. This is often needed for patients who have lost their molars and want to replace them with dental implants.
Your gum tissue is opened to allow a small oval to be cut into your jaw. Your sinus is moved upward, and a graft is placed into the hole. Your jaw and the graft will heal over the next several weeks. Once you've fully recovered, you can undergo your placement surgery.
Schedule Your Consultation Today
Dental implants are an excellent solution to replace missing teeth in New Lenox, even our patients who have complex oral health needs. We'll create the customized treatment plan you need to ensure your new smile has the strong framework it needs to thrive. Take your first step toward a complete smile by scheduling your consultation for dental implants.