Learn About Our Frankfort Office
Comprehensive Care and a Pleasant Experience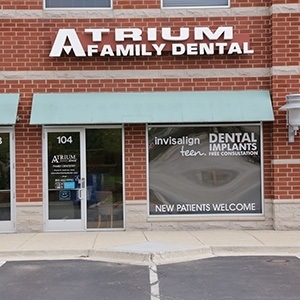 Atrium Family Dental partners with patients of all ages as they work to ensure their smile stays healthy for many years to come. For us, visiting the dentist shouldn't have to be a difficult or uncomfortable experience. In fact, your comfort is one of the highest priorities of Dr. Sherif Albert, Dr. Alyssa Stylski, and Dr. Christine Snow! We always make sure to listen to your oral health needs and learn why you've taken time to visit. Whether you need to rebuild your smile or you simply haven't been to a dentist for an exam and cleaning in a long time, we'll work hard to build a relationship with you based on trust and provide you clinical skills that are sure to have you leaving the office smiling.
Got a question that our team can answer? Want to schedule your first visit? Visit our practice near Frankfort! To learn about what other benefits you can expect, keep reading below.
Tooth Replacements via Dental Implants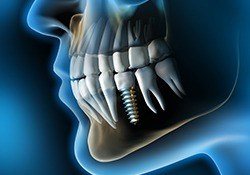 When you're missing teeth, it can really put stress on not just your oral health, but your overall health and wellbeing. With dental implants, you can improve your overall quality of life and make enjoying the foods you love easier. If you aren't familiar with dental implants, you'll want to speak to a dentist near Frankfort at Atrium Family Dental! They have valuable, lifelike advantages and replicate your natural tooth in every single way. From the root to the crown, dental implants ensure long-lasting stability and aesthetics that last several decades and even the rest of your life!
Advanced Technology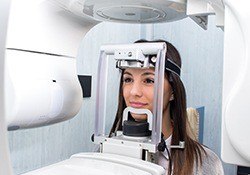 Dentistry is always evolving and developing, and the team at Atrium Family Dental does everything it can to stay updated and informed on the cutting edge of the field. From new techniques to new technologies, we stay ahead to ensure our patient's get the best. Our office near Frankfort is complete with many modern tools, such as intraoral cameras, state-of-the-art cone beam scanners and precise digital X-rays.
Invisalign Certified Dentist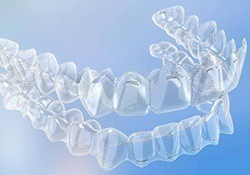 It can be difficult to straighten teeth as an older, more image-conscious adult. As a professional, you don't exactly want to be showing off your metal braces day after day. If there was another way to straighten teeth, would you consider it? Our dentist near Frankfort provides Invisalign, which makes use of clear, removable aligners to shift teeth into straighter positions. Not only are they barely noticeable when worn, but they are removable, which means you can eat the foods you want as you undergo the realignment process!
Treatment All Under One Roof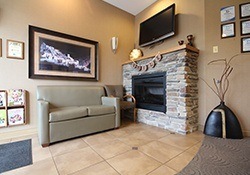 You shouldn't have to travel to a specialist's office just to get the care that you really need. When you visit our office, you can rest knowing that our dentist near Frankfort has a comprehensive list of dental services, so you can have the most convenient dental appointment possible. This includes multiple specialty options that you likely won't find at any typical dental office. With Dr. Albert's clinical skills in both restorative and cosmetic dentistry, you can get your teeth revitalized, complete incredible smile makeovers, and get all the preventive care you need in one office.
Friendly and Caring Dental Team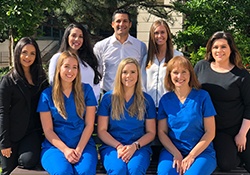 Making our patients feel at ease is one of our top goals here at Atrium Family Dental. Our talented team members do a great job at helping patients get comfortable and prepared for care. Our coordinators, assistants and hygienists are highly experienced and friendly, so feel free to ask them any questions you have about your care. Their passion for calming any worrisome concerns and talking with you directly is second-to-none. They'll make sure you leave the office smiling and feeling confident.
Accommodating Office Hours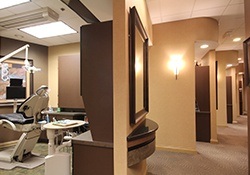 No matter what, it seems like our schedules are booked tight most of the time. Whether it's work, school or time with the family, there doesn't seem to be much room for dental care. Atrium Family Dental strives to create a dental environment that is flexible and values patients, rather than forcing them to manage a restrictive schedule. Our dental office has available appointment times until 7:00 p.m. on Mondays and Tuesdays. We also have early morning hours as early as 7:30 a.m. on Wednesdays!